The Lead Status and Custom Comparison reports will help you to understand the overall performance in terms of Hot, Further Action and Leads to Review.
What You'll Need
Access to Conversica Reports.

Admins, managers, or users with manager permissions, have access to reporting in the Conversica Dashboard.

For an introduction to the Lead Status Report terms and categories, please review our Lead status Report article before getting started.
How to Create the Report
From the Conversica dashboard, select Reporting> Lead Status.
Ensure the Date Range Type is set to Submitted Date.
Change the Date Range to your desired time frame.

For example:

Select last 7 days if you want to review a smaller subset of the most recently added leads.
Select last 30 days to see more trends of the last month.

Now, you are ready to review your report!

With this report, you can hone in on your lead sources. Hover your mouse over Hot Leads. Select Compare. (If you would like to keep this report open, simply hold the Ctrl button down on your keyboard, while clicking "Compare" with your mouse. This will open a new tab).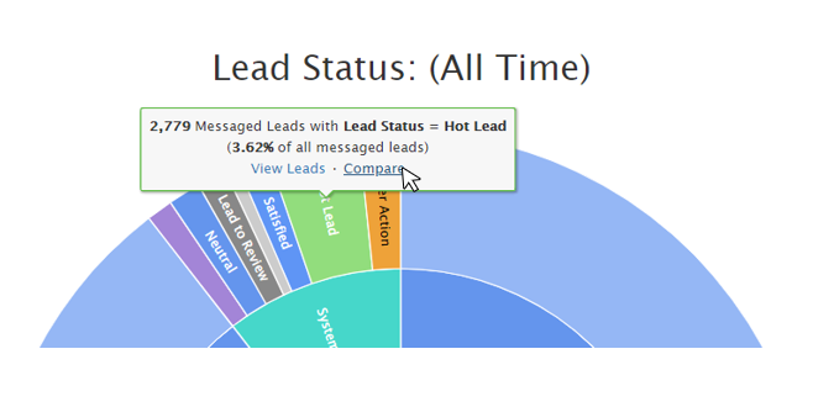 Once in the Custom Comparison report, you can track trends regarding the number of Hot Leads by Lead Source, to see who your highest performer is.
To narrow down which Lead Source brings you the most Hot Leads, select the drop-down menu next to "Breakdown By" and click Lead Source.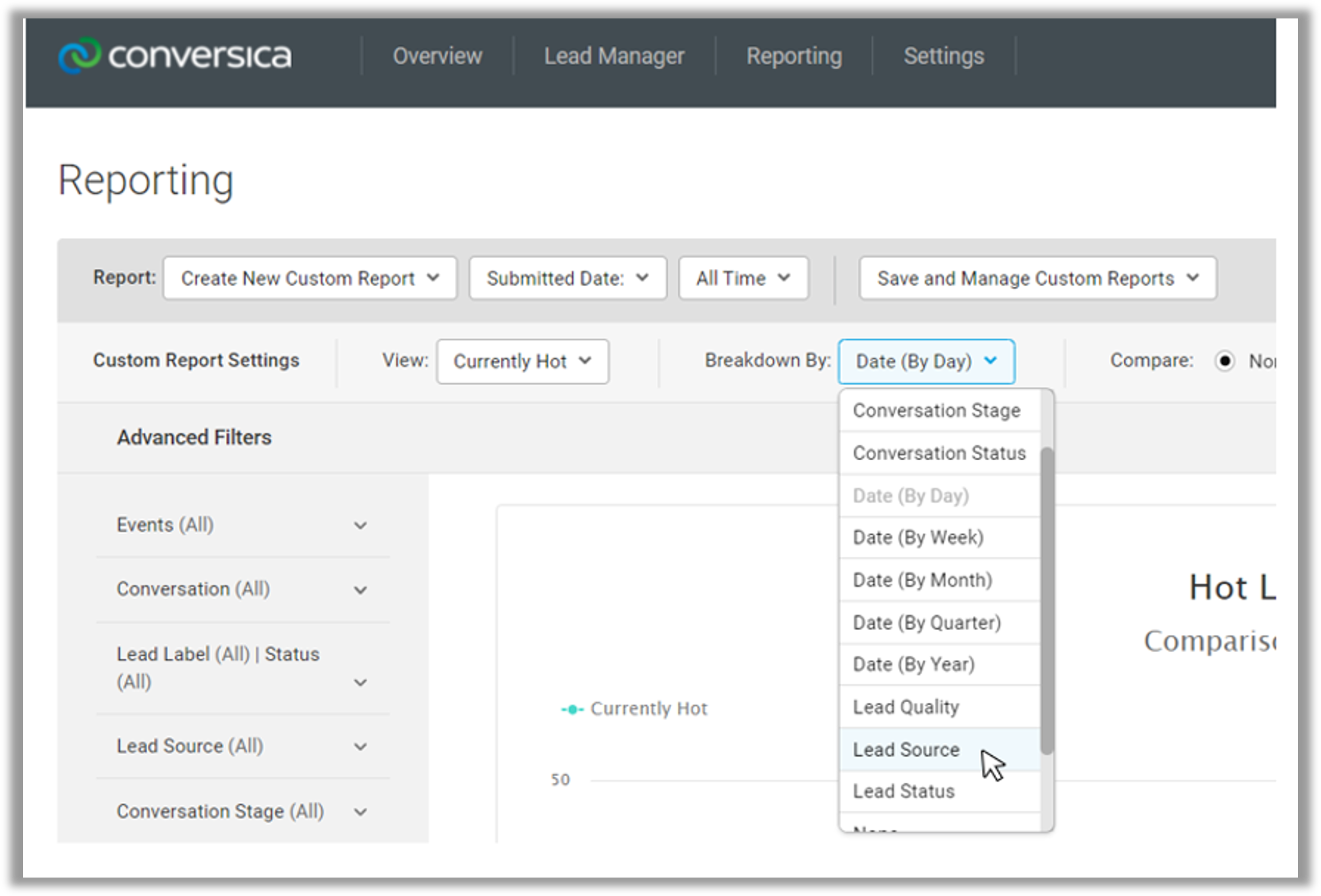 This graph will now display Hot Lead volume by Lead source, from highest to lowest. This is a great report, because while Volume and Engagement are important, Engagement could be a lead saying "no thank you", whereas Hot Leads are ready to take that next step. So a Lead Source with a high Hot Lead volume is valuable.
To see more details about the lead source, or to view the leads themselves, simply hover over the graph bar itself: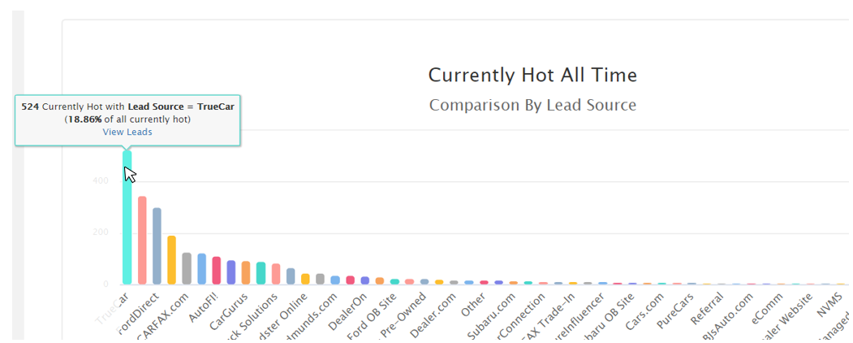 Suggested Frequency to Run this Report
Anytime you get a new lead source.
Monthly to keep tabs on which lead sources are performing best.
Anytime you are thinking of cutting a lead source.
Additional Resources
To learn more about the available reports and how to use them to your benefit, check out this related article on Conversica Custom Reports.