Contact Support
Can't find what you're looking for or need further assistance? Conversica customers may contact our top-notch Customer Support team for assistance. 


Support Hours: M-F 6:00 AM to 6:00 PM Pacific Time and Sat-Sun 7:00 AM to 4:00 PM Pacific

Email: support@conversica.com
Phone: +1 (888) 633-7738
Help Center: https://help.conversica.com/hc/en-us/requests/new 
In-App: From the Dashboard: Click the ? at the top of the dashboard and then click Contact Support.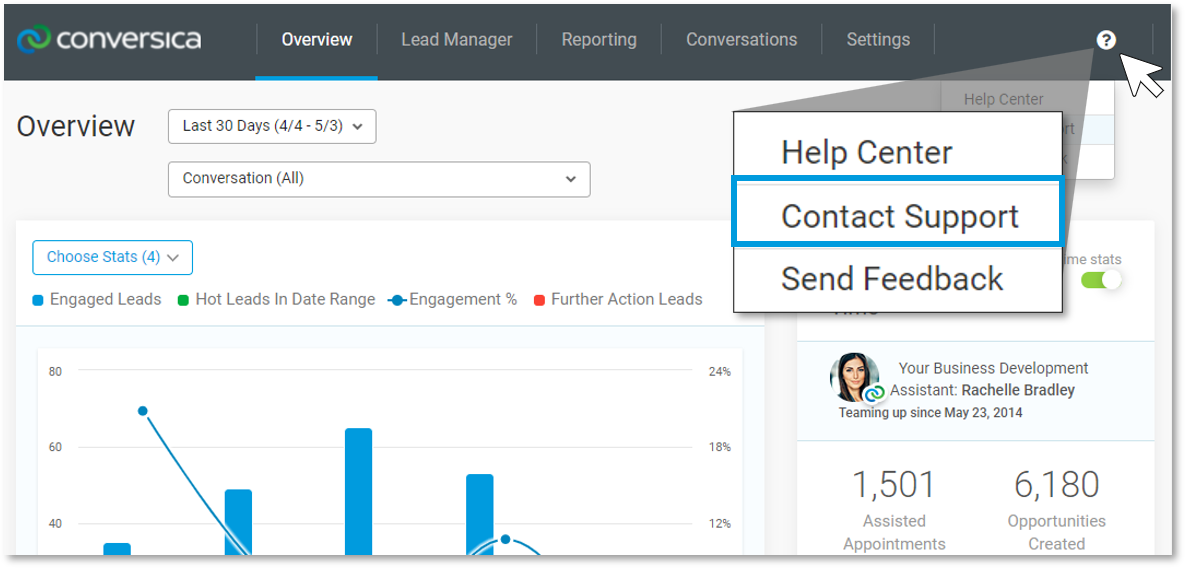 Sales & General Info
Not a current customer, but interested in learning more? Contact us to get more information: 

Sales and General Info: +1 (888) 778-1004
Email Address: info@conversica.com