Conversica Academy is an online education platform offering self-paced courses where customers can learn everything they need to know to get the most out of Conversica. Courses and lessons are free and available on-demand, making it convenient and easy for students to learn. Topics include critical information like working with a new AI-powered assistant, key Conversica features to drive success, best practices, and more.
Jump to:
Access Conversica Academy
Register for Courses
Manage Your Password
Access Conversica Academy
As of March 1, 2022, Internet Explorer will no longer be supported as a browser to use on the Conversica Academy.

Our Conversica Academy host, Skilljar, no longer supports Internet Explorer as it is no longer actively maintained by Microsoft. This means that many advanced web features necessary to support our trainings will not function properly and that Internet Explorer does not receive new security updates from Microsoft, making it an unsafe browser.

To ensure seamless access to the Conversica Academy, please make sure you are using one of the Skilljar supported browsers, listed below:

Google Chrome

Microsoft Edge

Apple Safari

Mozilla Firefox
Whether your entire team is new to Conversica or you're a new team member who's just getting started, Conversica Academy is a useful tool to boost your knowledge. To access Conversica Academy, you will be provided your company's unique access code. You will use this access code when creating your student profile in Conversica Academy. If it is your first time accessing Conversica Academy, follow these steps to create your profile and access the training content:
How to Register for Conversica Academy (First-Time Students)
Follow this process if you are a first-time student creating a Conversica Academy profile:
Navigate to

academy.conversica.com.
Enter your company's unique access code. (Note:

your Conversica Customer Success Manager will provide you with your company's access code).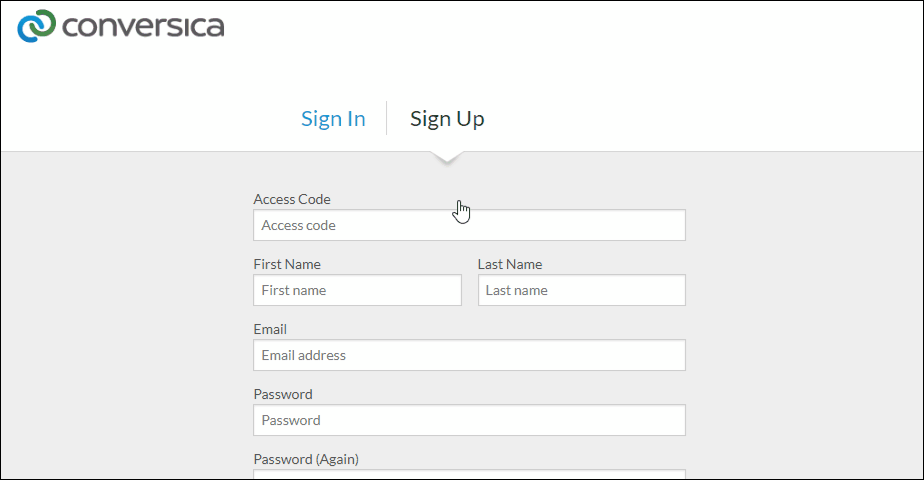 Complete the signup fields by entering your:

Name
Email
Desired password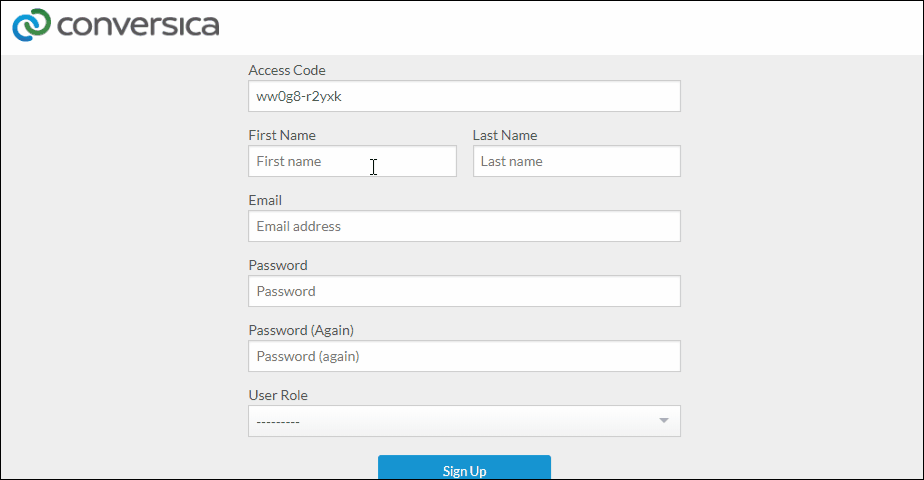 Select a User Role that best fits your role in your company:

Representative
Manager
Administrator

Click

Sign Up.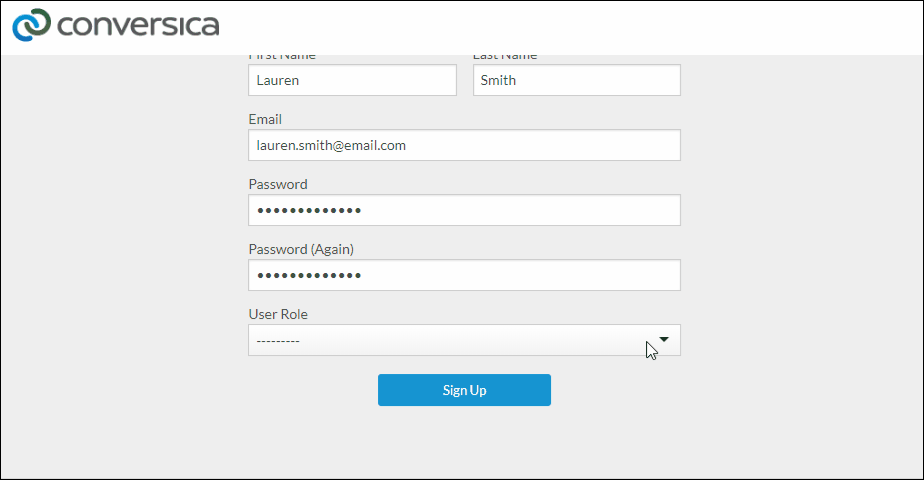 How to Login to Conversica Academy (Returning Students)
Navigate to

academy.conversica.com.
Enter your email address and password.
Click

Sign In.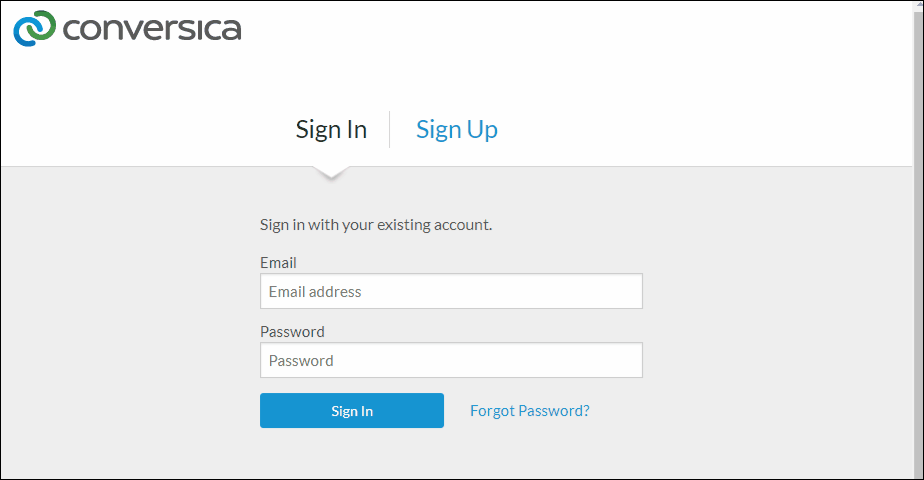 Register for Courses
Once you are signed up with Conversica Academy, you are ready to start taking courses. All of the available courses will be listed on your Conversica Academy dashboard. When you are ready to take a training course, follow these instructions:
Select the course series/course you want to start.
Click the lesson to view more details.
Select

Register

to start the lesson.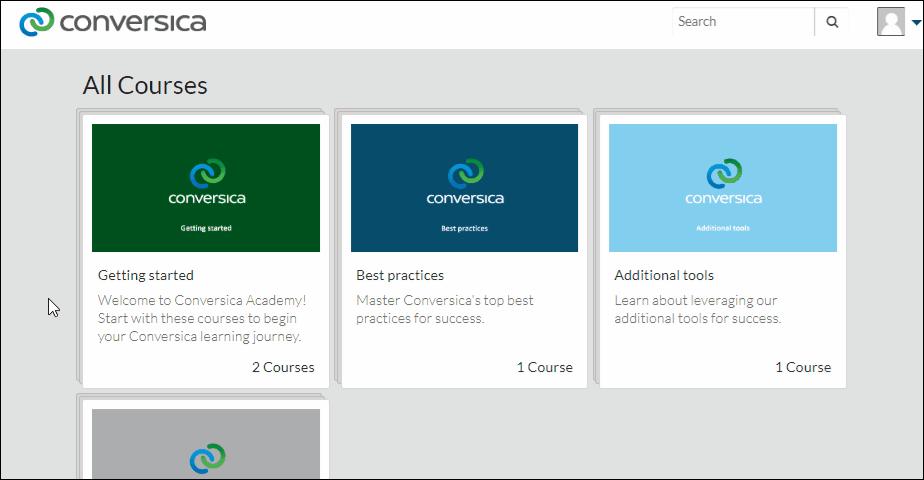 Manage Your Password
Follow the instructions below to change or reset your Conversica Academy password.
How to Change Your Password
If you are logged into Conversica Academy and wish to update your password, follow the steps below:
From the Conversica Academy dashboard, click on the profile image drop down.
Click

My Profile.
Enter your desired password in the New Password field.
Retype your new password in the Retype Password field.
Enter your current password in the Current Password field.
Click

Update.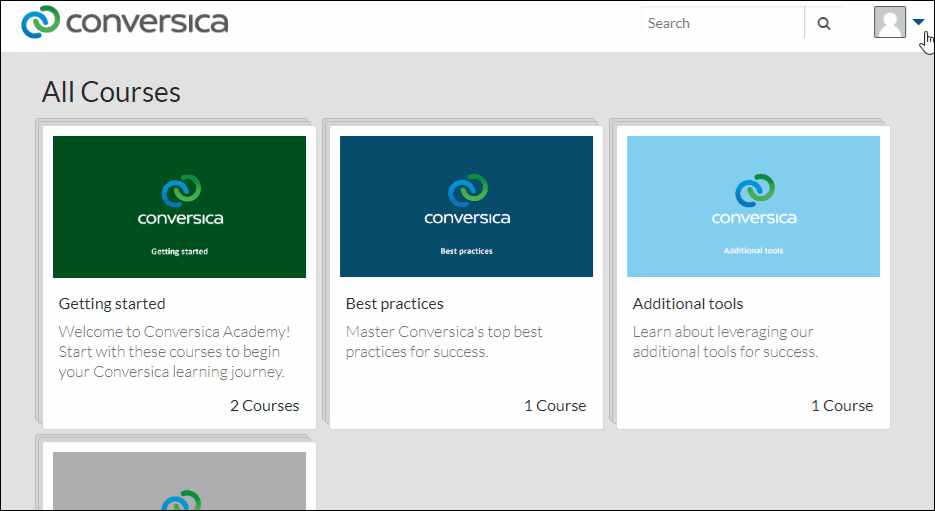 Forgotten Password
Navigate to

academy.conversica.com.
From the Sign In page, click

Forgot Password.
Enter your email address.
Click

Reset My Password.