Company Settings
Settings
knowledge center
User Permissions Needed
To configure the Company Settings: You need to be an Administrator or have the Company Settings (Edit) permission enabled.

Company Settings contains general information about your company like its name and location. The information you provide in the Company Settings helps your Conversica Revenue Digital Assistant™ respond with accurate details when a customer asks for information about your company.
From the navigation bar click Settings > Company.
Enter your company's information in the appropriate fields. For additional information on the fields see below.
Click Update Settings.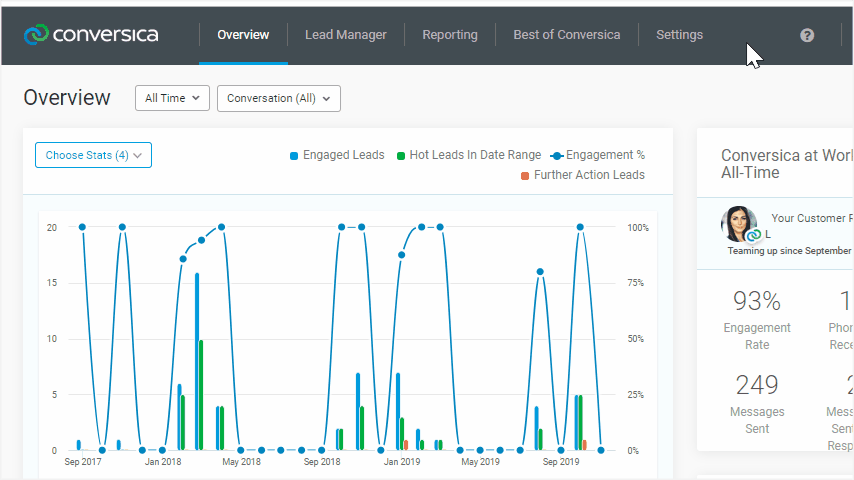 Company Settings Fields
Field
Description
Company Name
The name of your company. This will be the default company name that appears in your Assistant's email signature, messaging, and subject lines.
Phone Number
Your company's phone number.

This will not change the phone number referenced in your Assistant's signature.

Physical Address
Your company's physical address. This is the address that your Assistant will reference when a lead/customer asks where you are located.
Time Zone
Your time zone. This controls the time zone for your account and reflects the times referenced in Lead Manager.