While your Revenue Digital Assistant™ (RDA) is hard at work engaging your leads, you may wonder how many leads have been used towards your contracted lead limit.
With the Lead Funnel report, it's easy to track and understand how many accepted leads your RDA has engaged.
What You'll Need
Access to Conversica Reporting.

Admins, managers, or users with manager permissions, have access to reporting in the Conversica Dashboard.

For an introduction to the Lead Funnel Metrics used in this report, review our Lead Funnel Report article before getting started.
How to Create the Report
From the Conversica dashboard, select Reporting> Lead Funnel.
Ensure the Date Range Type is set to Submitted Date.
Set the Date Range to align with the start date of the contract period you are trying to review.

This may require entering a custom date range.

Click the Date Range picklist.
Select Custom Date Range.

For the Start Date, enter the contract period start date.
For the End Date, enter today's date.

Click Apply.

Now, you are ready to review your report!

How to Review the Report
The Lead Funnel report provides an overview of how your leads are progressing through Conversica's system.
The number of leads that count toward your monthly or contracted limit can be tracked by reviewing the Attempted Leads metrics. This includes leads in the following conversation stage and status categories: Preparing, Messaging, Sent as Assistant, Client Stopped, Conversica Stopped, Lead Stopped, Invalid Email, Email Bounced, and No Rep Assignment.
For example, if you want to see how many leads have already been accepted during your current contract period, hover over the Accepted Leads bar to see more details.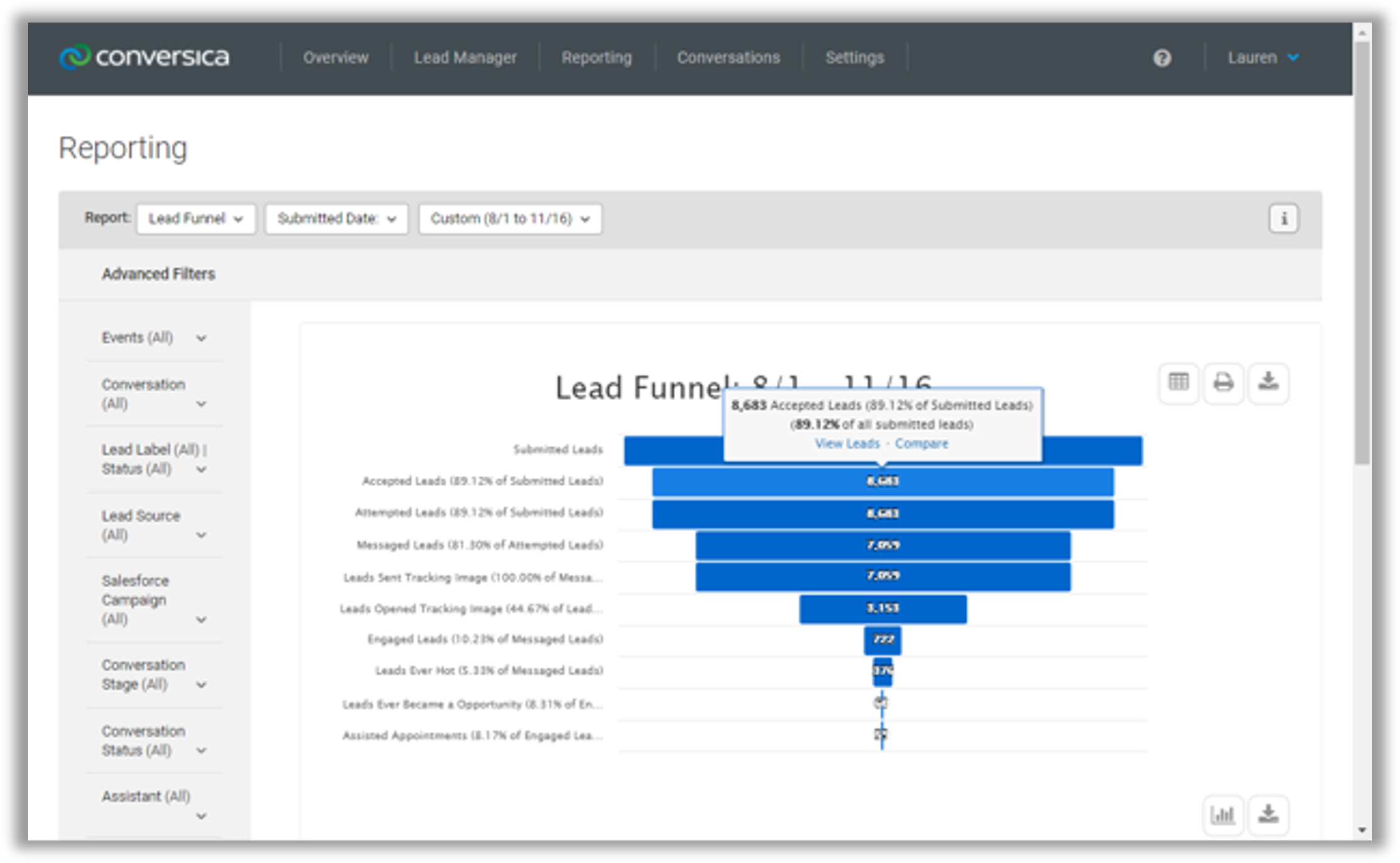 This allows you to review what percentage of your submitted leads have been accepted (and applied toward your limit).
Click View Leads, to review specific leads in the Lead Manager.
Click Compare, to breakdown the accepted leads by conversation, to see which campaign has the most accepted leads.
From the Breakdown by: drop-down, select Conversation, now you can see which conversation has the most accepted leads.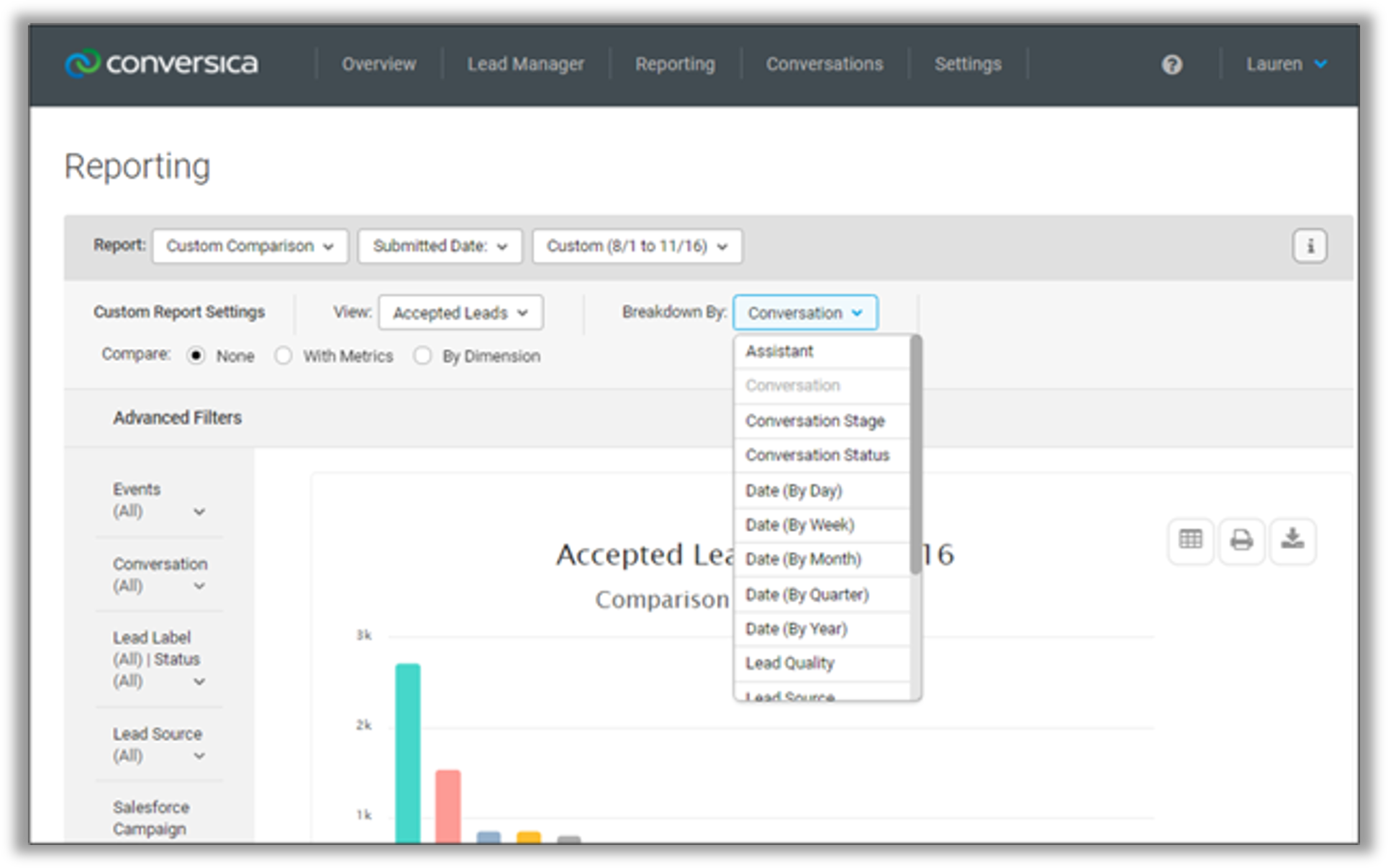 Suggested Frequency to Run this Report
Anytime you plan to start a new use case or add an additional skill.
Monthly to review the acceptance rate for leads in various campaigns, by Assistant or team.