At Conversica, we recognize that trust is built on transparency and earned with experience. Since our founding in 2007 we have provided Conversational AI solutions from a SaaS platform designed to protect the data which our customers entrust to us. We have also built service features to help our customers better meet consumer privacy expectations and comply with applicable law.
Our Security and Compliance website, available to everyone, provides information on Conversica's data protection safeguards, compliance-enabling service features, audits, certifications, FAQS, and additional related resources.
Note

: Certain confidential documents may not be directly available to the public. If you need access to a specific document you don't see here, please work with your Conversica contact to gain access.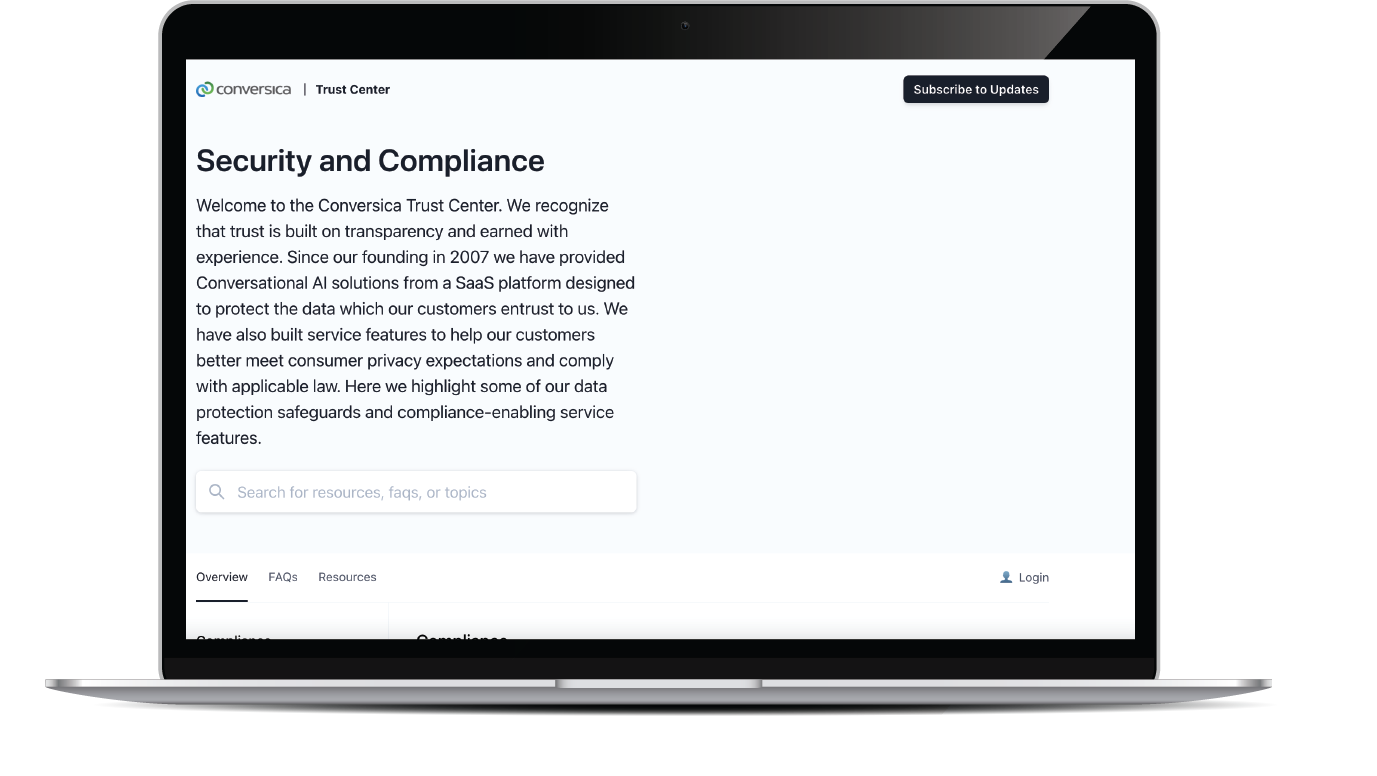 To visit our Security and Compliance website, follow the direct link below. This can also be accessed by clicking "Security and Compliance" under the Resources tab, located at the bottom of our home page.