With the Lead Manager, Salesforce integration users can download opportunities directly from the Lead Manager.

Downloading opportunities from the Lead Manager is as easy as applying filters, selecting Download Opportunities, and saving a .csv file of all the opportunities that we've associated with the specified filters.

Follow these steps to download your opportunities:
From the dashboard navigate to the Lead Manager.
Select Ever Became an Opportunity in Range as the Date Range Type.
Adjust the Date Range to your desired area of focus (ex. All-time, year-to-date, last 30 days, etc.).

To further narrow your results, apply the following advanced filters:

Opportunity Stage: Filter by leads within a selected opportunity stage. For example, prospect, expected, verbal agreement etc.
Opportunity Status: Filter by potential opportunity status. For example, closed-won, closed-lost, open.

Once you have applied the filters, click Download Opportunities.
From the pop-up window, click Save.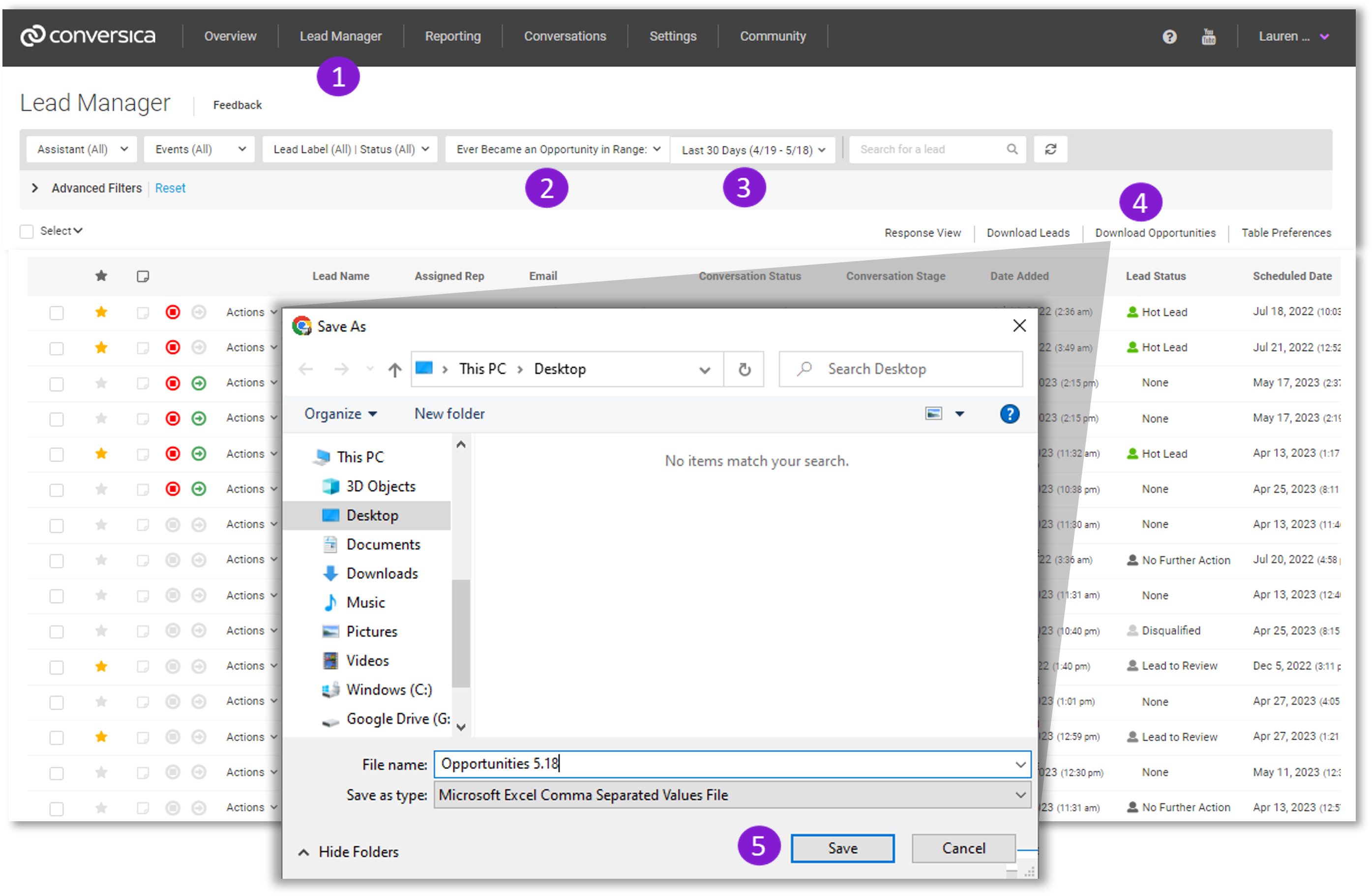 You will now have a customized CSV file containing all of the leads that became opportunities during the time frame you are reviewing.